William Hartnett was a 19th century still life artist who was a native of Co Cork, Ireland. He became known for his trompe-l'œil still life painting of ordinary objects. His painting of objects such as a dollar bill is so close to visual reality that people tried to pick it up.
William Michael Hartnett was born in Clonakilty Co Cork in 1848. His family emigrated to the USA when he was young and settled in Philadelphia. As a young man he was apprenticed to an engraver and attended evening classes at the Pennsylvania Academy of Fine Arts. Hartnett became one of the best still life painters in the trompe l'oeil style. His work can be seen in galleries across North America and Europe.
William Hartnett died at his home in New York City in the year 1892 On This Day.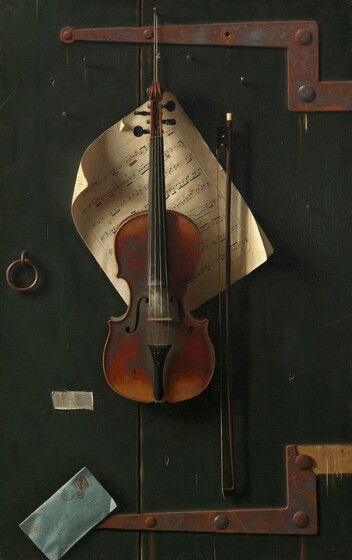 Music and Good Luck, 1888
Metropolitan Museum of Art